General information
Brooklands Squash Club has 3 courts, 1 of which is glass backed with seating for upto 50 spectators.
We run:
If you would like to join us and get involved, please contact us using the details below.

Juniors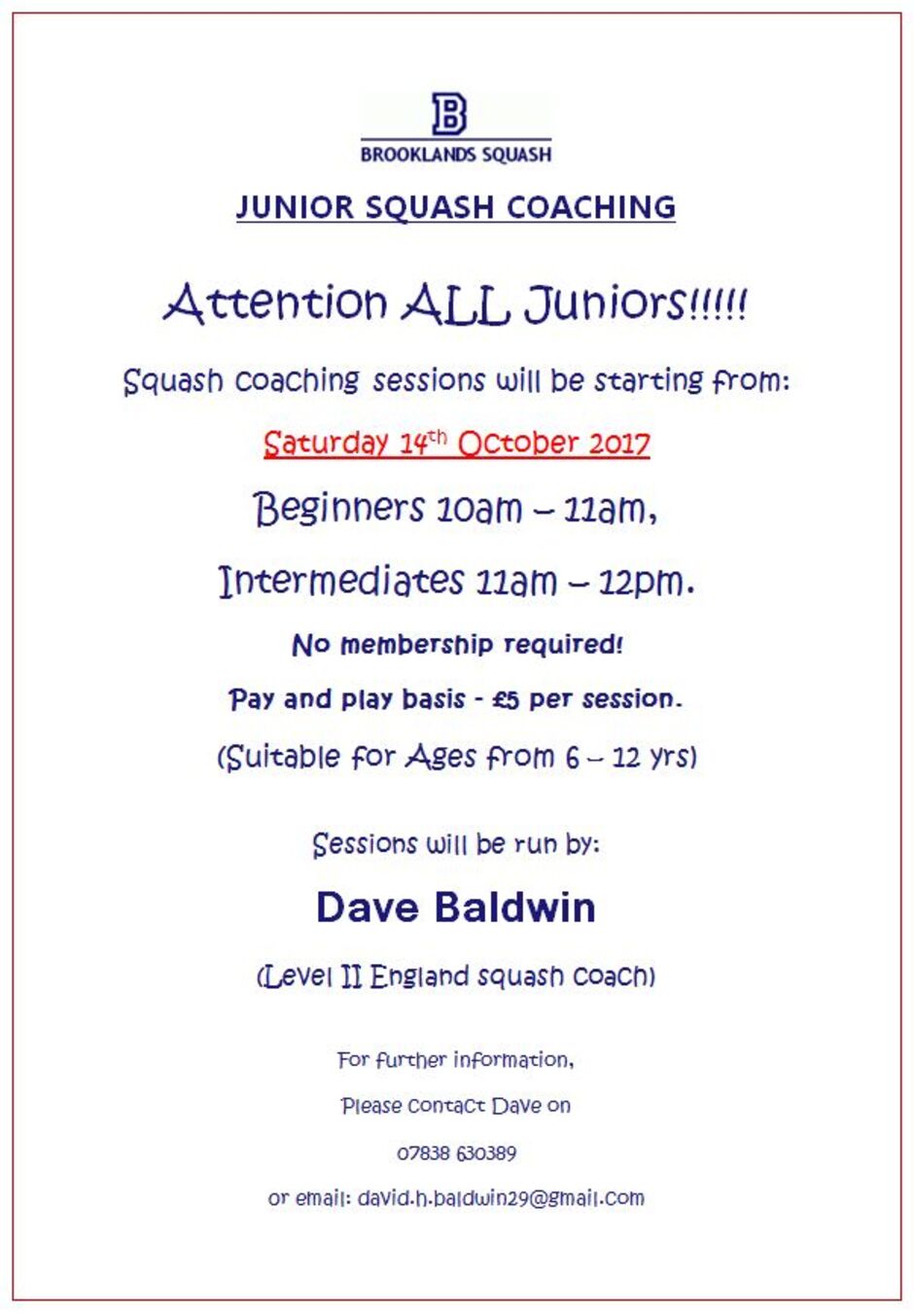 ​
Mens
The club operates a squash ladder. To view the ladder, please visit the member section of the website by clicking on the 'Member Login' button at the top of the page, then choosing 'Squash Section'
Ladies
Brooklands has one team in Division 2 competing in the Cheshire Ladies Squash League.

In 2016, our 1st team (captained by Caron Wright) played against 9 other clubs where there was stiff competition all round. They played against many local teams including Bowdon who have 2 teams in the Division. At the end of 2016 season, Brooklands maintained their status in the division finishing in 7th position with 148 points at the end of March.

Congratulations go to Paula Chandler on winning the ladies title with Caron Wright as runner up in the annual club tournament held in April.

The 2017 season has started, well despite a shortage of members to pick for the team.

If there are any ladies wishing to play competitive squash to contact Fiona Munro on 07810 802027 or e mail fionam322@gmail.com.